Connect your global offices with internationally mobile students on a personal level
Engage with students earlier on in the process and reduce the average 55% first-year turnover rate. Assessing fit and aligning a student's expectations goes beyond obsolete CV drop-in portals.
A Diverse Talent Pool, Ready to Meet You
Efficiently investing your resources to attract talent is long overdue. With Vioo, you can build a modern, Gen-Z tailored experience your target audience can actually resonate with. Vioo brings together college students from 200+ universities in the US and Europe in real-time communication with companies through peer-to-peer chats, videos, pre-selected interactive webinars, and more. In this space, students can comfortably ask questions about the work experience directly to their future peers and even former company interns, creating more informed and positive connections.
3000+ videos
200+ universities
36+ nationalities
All our initiatives are first tested internally – in 3 days we received 934 summer intern applications and we are ready to democratize these insights. Unlike other recruitment platforms, Vioo does not rely on static corporate profiles or CV drop-in portals your HR team has to go over once a year. Rather, our on-demand content has been designed to be interactive to contemporary student needs and interests. We prioritize real time, personal communication by coordinating virtual events and utilizing our matchmaking algorithm that connects prospective interns with former interns and current analysts from your company. The result is a safe, digital environment through which firms can connect their global offices with qualified, internationally-mobile students.
By accessing your global offices, Vioo can prioritize college students from the nationalities and universities you wish to connect with for internships and full-time opportunities. In a time where in person recruiting is limited, our platform and matchmaking helps you get face-to-face with talented individuals who are in for the long-run.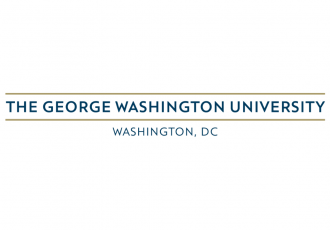 For exclusive partners only, our team provides on-demand insights on what has worked for us regarding talent attraction and adapts your firm to a modern internship experience Gen-Z college students resonate with. Instead of making assumptions on what you think will be of their interest and relying on outdated recruiting methods, Vioo taps into your target audience and builds an institutional approach that fits your industry segment while tailoring it to your company's needs. We pride ourselves on authenticity and transparency of information, so it is only fair that we share these insights around the clock with firms that are ready to enhance their internship programs. ViooConsulting consists of a comprehensive diagnostics of your global offices, taking into consideration budget, time-frame, and institutional needs. We then collaborate to design an idea internship experience for internationally-mobile candidates that genuinely fit your company's culture and your office's dynamics. Your one stop shop for accessing, developing and retaining your firm's future leaders.
With a featured profile, your company will be able to showcase everything it needs to in one prime location. Company news, college student testimonials, direct contact to representatives from your firm, redirect links to schedule Future You chats, and up to 3 company-sponsored videos on rotation on our Videos Page, which receives thousands of page visits a day.
ViooChats is an intimate, exclusive and casual webinar that connects pre-selected college students with aligned values, culture, and professional goals to a company's partner level representative. Unlike usual conference panels with limited interaction and screened questions. It is the opportunity to ask what you are really interested in, while getting to know who these leaders really are when they are out of the spotlight. Vioo then invites a former intern to share their experience for the following 30 minutes. The bottomline is simple – Gen-Z look for purpose in their work, as well as the intangibles that scripted panels can't keep up with, so let your leadership team's voices count, with ViooChats.
Future You are video chats between prospective international talents and former summer interns or entry level analysts at your firm. Vioo's matchmaking algorithm will pair and arrange these calls based on similar profiles, interests, and backgrounds for 1-hour transparent conversations. Instead of having your HR team reviewing countless applications of college students with misaligned expectations, who will most likely contribute to the 55% first-year turnover rate, allow them to tap into the minds of those who've experienced your internship programs and can be authentic about it beforehand.
Partner companies will be showcased on all of our social media platforms with a reach of over 4,000 individuals around the world. We will be announcing partnerships and partner materials in our newsletter, Instagram, Youtube, Tik Tok, and Twitter. Premium Partners will also be mentioned in our Point of Vioo Podcast, while Exclusive Partners have the opportunity to have a company representative be a guest for an entire episode.
With a standard profile, you'll be able to place your company on the map of thousands of internationally-mobile students that are navigating our platform already. This is a basic corporate page with limited company-sponsored materials and functionalities, but also includes redirect links to schedule Future You Chats.