sports, social, & Entertainment
Here's a little video about what being part of a student association means for your summer!
Hello guys! Summer is finally here and while I'm enjoying the good weather and some free time, I've decided to take one summer class, comm225, which is a requirement in the business curriculum, and is a statistics class. I decided to take a summer class because I wanted to get...
In today's blog, I wanted to talk about Montreal's different neighbourhoods and their vibes from my perspective. Side note: All of these areas have their vibe, but I'm the most familiar with the downtown area, so bear with me!I live close to Concordia's downtown campus, more specifically the Shaughnessy Village...
Here I talk about some of my favourite places to go chill with your friends. Enjoy!
Concordia offers students the chance of gaining experience throughout three internships that students will work on while studying as well.
Hey guys! Today I wanted to write about my day as a Concordia online student. Friday's for me are pretty chill because I only have one class, French 301, and I usually don't work today, so I take this day to relax, watch some Netflix, and take naps. However, today...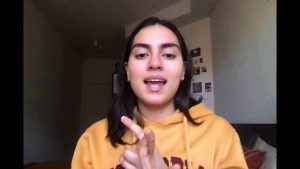 Hi guys! Welcome to the first ever Concordia University video, I hope you guys like it. This video is really just me talking about some facts about Concordia and some of the things that I mentioned will get their own video in the near future. I will also talk about...