University of California, Los Angeles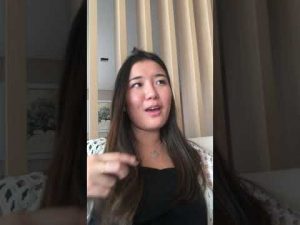 Learn about mental health resources available on campus.
Read More »
Here I give you suggestions for fun weekend getaways.
Read More »
Learn about Handshake, how to use it and how to maximize your chances of getting an internship/job.
Read More »
UCLA is a highly rated public university located in Los Angeles, California. It is a large institution with an enrollment of 31,009 undergraduate students. Admissions is extremely competitive as the UCLA acceptance rate is 14%. Popular majors include Economics, Political Science and Government, and Sociology. Graduating 91% of students, UCLA alumni go on to earn a starting salary of $44,500.
Los Angeles, CA, United States
Public
ACT/SAT Optional
University of California Application System
Donna Harrison
Donna has overlooked international student recruitment at UCLA for the last 5 years and is happy to get in touch with you!
Meet a student at UCLA with similar interests and backgrounds as you by clicking below.
AVERAGE TUITION AFTER AID
BEST COLLEGE CAMPUSES IN AMERICA
BEST COLLEGE FOOD IN AMERICA
COLLEGE WITH THE BEST STUDENT LIFE IN AMERICA
TOP PUBLIC UNIVERSITIES IN AMERICA
BEST BIG COLLEGES IN AMERICA
BEST COLLEGES FOR DESIGN IN AMERICA
Based on faculty accomplishments, salary, student reviews, and additional factors.
Economics
Political Science and Government
Sociology
Biology
Psychology
Physiological Psychology
English
Computational and Applied Mathematics
History
Anthropology
College of Letters and Science
Social Sciences Division
Humanities Division
Physical Sciences Division
Life Sciences Division
School of the Arts and Architecture
Henry Samueli School of Engineering and Applied Science (HSSEAS)
Herb Alpert School of Music
School of Theater, Film and Television
School of Nursing
Luskin School of Public Affairs
Graduate School of Education & Information Studies (GSEIS) School of Law Anderson School of Management Luskin School of Public Affairs David Geffen School of Medicine School of Dentistry Jonathan and Karin Fielding School of Public Health Semel Institute for Neuroscience and Human Behavior School of Nursing
Based on housing cost, capacity, student reviews and additional factors.
Based on meal plan cost and student reviews on the food.
Based on campus diversity, social scene, student reviews, and additional factors.
Based on crimes on campus, local area crime rates, and student reviews.
Based on quality of housing, food services, student reviews, and additional factors
Campus Ministries, Dance, Drama/Theater, International Student Organizations, Literary Magazine, Model UN, Radio Station, Student Government, Newspaper, Film Society, Television Station, Yearbook
All Track Combined, Baseball, Basketball, Football, Golf, Soccer, Tennis, Volleyball, Water Polo
MEDIAN EARNINGS 2 YEARS AFTER GRADUATION
EMPLOYED 2 YEARS AFTER GRADUATION
MEDIAN EARNINGS 6 YEARS AFTER GRADUATION
EMPLOYED 6-YEARS AFTER GRADUATION
sports, social, & Enterainment